Uniti Nova is proof that an all-in-one player can deliver audiophile quality. Whichever source you choose, your music will be transformed into a stunning sonic experience. The reference player in the range, Uniti Nova has been configured to offer the very best solution that we can implement in a single-box, compact enclosure. All the available space has been used to provide 80-watts per channel of Class A/B amplification capable of driving the most demanding loudspeakers detail and depth you'll hear in every note, riff, and chorus.
Under the Skin of Uniti Nova
Uniti Nova really lives up to its name with some outstanding new technology which really sets it apart from the rest of the range. Its circuitry features the highest quality discrete components, a massive toroidal transformer for an exceptional sound, superior isolation, Naim's new signature volume control, more inputs than you can shake a stick at and an 80-watt power per channel power amplifier to boot. Uniti Nova is as good as an all-in-one player can get.
Revolutionary New Streaming Platform
Uniti has been developed with a completely new, extremely powerful and versatile streaming board. This innovative new platform is much more powerful than its predecessor, has masses of memory, will adapt to new technology effortlessly and seamlessly integrates with other network-connected Naim systems, including the Mu-so wireless music system.
Class A/B Amplification
Driving this digital is an 80-watt amplifier with technology derived from Naim's more iconic and best-loved integrated amp, the NAIT. The filter sections in Uniti Nova are made using the finest quality through-hole film capacitors and discrete transistors. The power amplifier sections are now twice as fast and run from linear power supplies with substantial transformers and Naim have also installed premium Burr Brown DACs to deliver the unique Naim pace, rhythm and timing.
A Closer Look at Uniti's Digital Brain
The Uniti Nova features an incredibly powerful, phenomenally accurate fourth-generation 40-bit SHARC DSP processor. This DSP chip removes jitter (timing errors) and, using Naim's RAM buffer (first used in the Naim DAC and NDS), oversamples the audio 16 times to feed the premium Burr Brown DACs, resulting in a smoother, and more precise sonic performance.
State of the Art Wi-Fi
New Uniti all-in-one players include the very latest Wi-Fi technology. The superior Wi-Fi processor supports 2.4 and 5GHz, alongside a much better internal buffer and memory - Uniti Nova will store up to five minutes' worth of data, which results in far fewer dropouts. The Wi-Fi aerials (one on either side of the product for optimum range) are integrated behind a slot machined into the heat sink, a patent-pending system that provides robust connectivity without the need for an external aerial.
Local Storage
Uniti Nova allows you to plug in an external USB connected drive or SD card so you can store up to 20,000 tracks and play them back through your all-in-one player. You can also use your Uniti Nova to serve music to up to four network connected players in a multiroom system.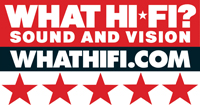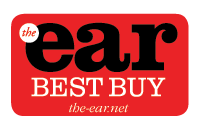 Chromecast built-in - New for Uniti is native support for Google's latest technology, Chromecast built-in. This streaming service allows you to seamlessly link to hundreds of supported apps including Deezer, Qobuz, Plex, TuneIn, Soundcloud and Pandora from your smartphone or tablet and stream directly to Uniti.
AirPlay - Stream music from your iDevice or from iTunes and Apple Music.
TIDAL - The lossless streaming service is integrated into the system for an immersive, high-quality sound experience. Plus get a 90-day free trial of the lossless HiFi-tier service (terms and conditions apply).
Spotify® Connect - Discover millions of songs from the world's most popular streaming service with the built-in Spotify Connect feature.
Bluetooth (aptX HD) - The new Uniti all-in-one players now feature aptX HD. Pair your Bluetooth device and instantly play back your music in high definition 'better than CD' quality.
Internet Radio - Access thousands of internet radio stations and save your favourite presets for easy access.
UPnP (Universal Plug 'n' Play) - Stream your stored music from a PC, Mac or network-attached storage in high-res 'better than CD' quality.
Digital Input (S/PDIF) - Boost audio from digital sources such as TVs, set-top boxes or games consoles.
Analogue Output - For connection to an external power-amplifier or a sub-woofer.
Headphones - Front panel 3.5mm headphone jack with newly upgraded headphone amplifier with significantly improved bass extension.
Storage - Store up to 20,000 tracks to a local USB-connected storage device or an SD-card and either play them back through your Uniti Star or serve them to other Naim streamers on your home network.
HDMI ARC - New Uniti all-in-one players feature an HDMI ARC input so you can easily connect your TV to experience audiophile sound quality from your favourite film or game.
Multiroom - New Uniti allows you to play music from any source in multiple rooms simultaneously simply sync the units using the Naim control app. Or play different music in every room. You can also serve any music stored on your Uniti Atom to other Uniti all-in-one players or Naim streamers at full CD quality.
Roon Ready - Roon transforms the experience of browsing music. Beautifully laid-out metadata is located automatically, then interconnected by links to build a surfable, searchable digital magazine about your music collection.
Wireless Updates - Over-the-air updates via the Naim App now enable you to update your Uniti system at the touch of a button.
Audio InputsDigital (S/PDIF):
2 x Optical TOSLink (up to 24bit/96kHz), 2 x Coaxial RCA (up to 24bit/192kHz, DoP 64Fs), 1 x BNC (up to 192kHz, DoP 64Fs), 1 x HDMI ARC
Analogue:
1 x RCA, 1 x 5-pin DIN
USB:
2 x USB Type A Socket (front and rear)
Memory Card:
1 x SD Card
Streaming:
Chromecast Built-In, Apple AirPlay, TIDAL, Spotify® Connect, Bluetooth (AptX HD), Internet Radio, UPnP (hi-res streaming)
Audio Outputs: 1 x Stereo power amplifier, 1 x RCA sub/pre output, 1 x 3.5mm headphone jack
Power Output: 80W per channel into 8 Ohm
ConnectivityNetwork:
Ethernet (10/100Mbps), WiFi (802.11 b/g/n/ac with internal antennae)
Multiroom:
Serve up to 4 network-connected players via UPnP at full CD quality.
Party Mode Streaming: Sync up to six Uniti all-in-one players or other Naim streamers and control via the Naim app.
Formats
Audio Formats: WAV - up to 32bits/384kHz, FLAC and AIFF - up to 24bit/384kHz, ALAC (Apple Lossless) - up to 24bit/384kHz, MP3 - up to 48kHz, 320kbit (16 bit), AAC - up to 48kHz, 320kbit (16 bit), OGG and WMA - up to 48kHz (16 bit), DSD - 64 and 128Fs
Internet Radio Provider: vTuner premium 5
Power
Power Consumption: 140W (typical use)
Standby: <5W
Deep Sleep: <0.5W
Physical
Dimensions (WxHxD): 432 x 95 x 265 mm
Weight: 13kg